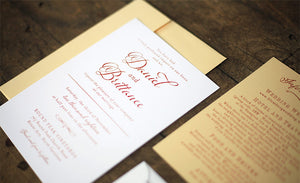 This is a demonstration of the foil printing functionality on a greeting card.
The product uses a pre-defined locked clipart with foil printing. At this point, the clipart cannot be moved, resized or changed. Mediaclip can render a multi-layer pdf, split pdf, or include the needed data in the order for the fulfiller.
The functionality is also available for text boxes. To see an example on a photo book product, visit https://demoshopify.mediaclip.ca/collections/photobooks/products/imprinting .